Course Outlines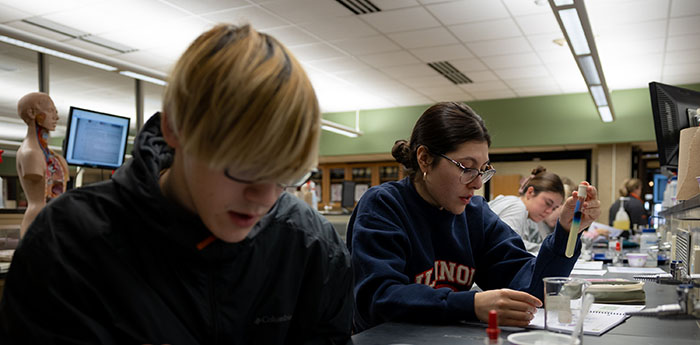 An index to master course outlines for active courses at IVCC.
Need assistance? Email Polly_Ragazincky@ivcc.edu.
The year in parenthesis at the end of the course name is the last updated year of the outline. If you are using Google Chrome and do not see the latest outline version, press CTRL+F5 to refresh.
Top A B C D E F G H I J K L M N O P Q R S T U V W X Y Z
Accounting (ACT)
Agriculture (AGR)
Allied Health (ALH)
Anthropology (ANT)
Art (ART)
Automotive (ATO)
Biology (BIO)
Business Law (BUL)
Business (BUS)
Chemistry (CHM)
Computer Aided Design (CAD)
Computer Numerical Control (CNC)
Computer Technology (CSD, CSG, CSI, CSM, CSN, CSO, CSP, and CSS)
Criminal Justice (CRJ)
Cybersecurity (CSC)
Dental Assisting (DLA)
Dental Hygiene (DLH)
Waiting on Program Approval from CODA
Drafting (DFT)
Early Childhood Education (ECE)
Economics (ECN)
Education (EDC)
Electricity (ELE)
Electronics (ELT)
Emergency Medical Services (EMS)
Engineering (EGR)
English (ENG)
Film (FLM)
Finance (FIN)
French (FEN)
Gender Studies (GEN)
General Technology (GNT)
Geography (GEG)
Geology (GEL)
German (GER)
Health and Wellness (HPE)
Heating, Ventilation, and Air Conditioning (HVC)
History (HIS)
Honors (HON)
Industrial Maintenance (IMT)
Italian (ITL)
Journalism (JRN)
Library (LIB)
Literature (LIT)
Management (MGT)
Manufacturing (MET)
Marketing (MKT)
Math (MTH)
Medical Assistant (CMA)
Music (Performance) (MUP)
Music (MUS)
Nursing (NUR)
Philosophy (PHL)
Physics (Theoretical and Applied) (TAM)
Physics (PHY)
Political Science (PSI)
Psychology (PSY)
Reading (RED)
Real Estate (REA)
Social Work (SWK)
Sociology (SOC)
Solar (SLR)
Spanish (SPN)
Speech (SPH)
Strategies for College (SFC)
Student Development (SDT)
Study Skills (SSK)
Theater (THE)
Truck Driver Training (TDT)
Warehousing (WHS)
Welding (WED, WLD, and WSP)
Wind (WND)