Mission, Vision, Core Values, and Goals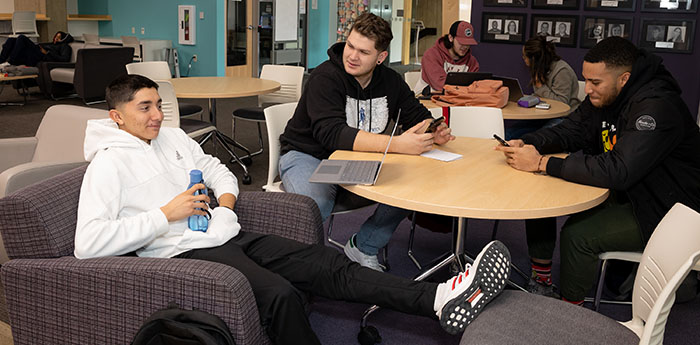 Strategic Plan
Mission
Illinois Valley Community College provides a high-quality, accessible, and affordable education that inspires individuals and our community to thrive.
Vision
Illinois Valley Community College is the preferred gateway to advance individual and community success.
Core Values
Responsibility: We will follow through on our commitments and welcome constructive assessment and suggestions for improvement. We will meet performance expectations for personal and professional conduct.
Caring: We will nurture a culture of mutual appreciation; cultivate empathy and a compassionate response to others.
Honesty: We will speak and act truthfully, without hidden agendas—admitting when we make mistakes or do not know, avoiding silence when it may be misleading, identifying and working with each other to communicate and solve problems.
Fairness: We will treat students and colleagues equitably, without favoritism or prejudice, giving all the benefit of the doubt and providing opportunities for individual success.
Respect: We will consider the talents, feelings and contributions of everyone in our interactions and behaviors; practice active listening and collaborating in our daily work; base our relationships on the essential dignity of each individual; value diverse cultures, backgrounds, lifestyle and abilities; and understand that inclusion makes us stronger and able to perform at higher levels.
Goals and Objectives
Goal 1
Raise community appreciation for post-secondary education and the opportunities it provides.
Promote IVCC's educational opportunities so as to optimize enrollments.
Solicit community feedback and participation in the development and enhancement of IVCC's programs.
Create and coordinate opportunities for community engagement in order to highlight IVCC's contributions to the community.
Goal 2
Provide resources and support systems that cultivate success for our students, employees, and community.
Enhance the student experience by continuously improving teaching and learning both in and out of the classroom
Develop interventions that address students' academic, social, emotional, and financial needs.
Create and maintain a dynamic workplace that supports employees' personal and professional growth.
Develop sustainable partnerships that contribute to the economic success of the individual and the community.
Goal 3
Serve as responsible stewards of college, community, state, and donor resources.
Leverage human resources to maximize student learning, satisfaction, and safety.
Plan and manage fiscal resources proactively to balance revenue with expenses.
Design, supply, and maintain an environment that is conducive to student learning and community well-being.