Continuing and Professional Education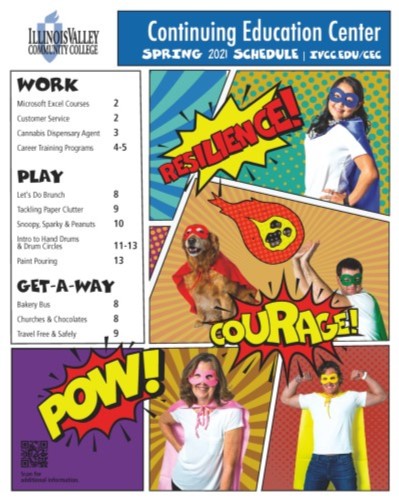 REGISTER ONLINE NOW
or Call the IVCC Registration Office: (815) 224-0447
Hours: Mon, Thu, Fri: 8 a.m.-4:30 p.m.
Tue, Wed: 8 a.m.-7 p.m.
(excluding holidays & campus closings)
Your career success begins here!
Our mission is to provide opportunities and service excellence via on-campus and online career training programs for those seeking a career change or short-term career training programs, and for professionals seeking continuing education hours. Please call (815)-224-0547 or email jennifer_scheri@ivcc.edu.
Work, play, get-away! Learn more about Continuing Education and Business Services and what we offer for your professional and personal development.
Business Training Center
Community Education
View our Spring 2021 Schedule