Tuition, Fees, and Payments
Payment Deadline
Summer 2022 payment is due no later than 7:00pm, July 6, 2022.
Fall 2022 payment is due no later than 7:00pm, August 3, 2022.
Pay early to avoid the lines!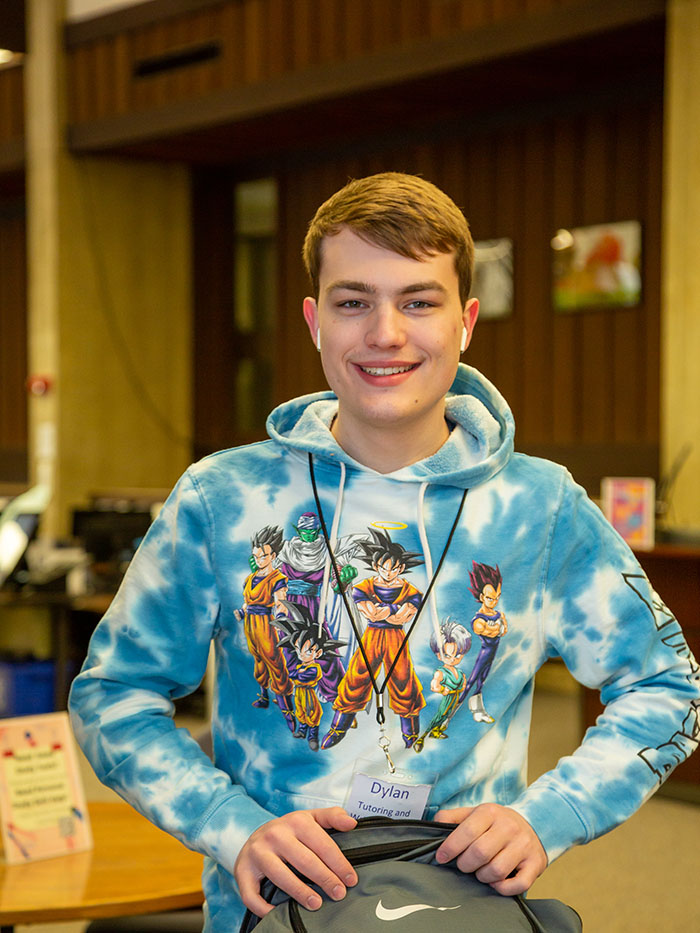 After the initial payment due date, anyone registering must pay by the Wednesday following registration. Wednesday registrations would be due that day. Students with any type of financial aid including tuition waivers, scholarships, loans, grants, etc.... MUST contact the cashier department to have their tuition deferred. Failure to do so will result in classes being dropped for non-payment.
Important: If you have any type of financial aid, including tuition waivers, loans, scholarships, federal/state grants, etc., you MUST contact the Cashier Dept before the payment due date. Transmittal of these funds does not occur until after the start of the semester. Unless you specifically request a deferment of payment, your classes will be dropped for non-payment. If you have questions, please contact the Cashier Dept at 224-0213 or the Financial Aid Department at 224-0438. (If you are currently registered and no longer plan to attend, please go to WebAdvisor or in person to the Registration office to drop your classes and clear your account today.)
Payment Options
For your convenience we offer the following payment options:
1. Payment plans are available online through FACTS/Nelnet. You must have a WebAdvisor account set up for this feature. For more information, go to www.ivcc.edu/ecashier or call the payment plan information line (815) 224-0586.
(ALL payments will be automatically deducted from a checking or savings account, or charged to a credit card. If you receive financial aid, make any changes to your schedule, or drop classes after a payment plan is set up you MUST contact the Cashier Office immediately.)

2. On-line payments can be made using WebAdvisor - Visa, Mastercard, Discover, American Express or e-Check accepted.
(PLEASE NOTE: This is NOT a Payment Plan! Intended for FULL payments only. Please see option #1 for payment plan information! You must have a WebAdvisor account set up to use this feature.)

3. By mail: (Allow 3 business days)
IVCC - Attn: Cashier
815 N. Orlando Smith Rd.
Oglesby, IL 61348
4. Phone payments: Pay by Credit Card or e-Check at (866) 836-5543.
(PLEASE NOTE: This is an automated payment line and is intended for FULL payments only. In addition to your credit card or bank information, you will be asked to enter your 7-digit student ID number, the term you are paying for (use "01" for Spring / "02" for Summer / "03" for Fall immediately after entering your student ID), and the amount you owe. This information must be entered accurately to ensure your student account is credited properly!! ALSO: Be sure you are within the specified payment due date & time.)
5. In person: located in the Peter Miller Community Technology Center - CTC101
Cashier Hours
Monday, Thursday, & Friday 8:00am to 4:30pm
Tuesday & Wednesday 8:00am to 7:00pm
Drop for refund/Withdrawal
A drop within the refund period can be done in person at the Records Office or by using WebAdvisor. Refunds of tuition for a dropped class will be made on the following basis:
Traditional courses (16 weeks): Students must drop on or before the 10th day of the term in order to receive a 100% refund of tuition and fees, excluding a non-refundable $5.00 registration fee.
Non-traditional courses (less than 16 weeks): The drop/refund period varies according to the length of class.
The drop for refund date is listed on the student's registration/billing statement. In order to receive a refund, you must drop your classes by the date indicated.
A withdrawal can be done on line using WebAdvisor, in person at the registration office, or by contacting your instructor. There is no refund when withdrawing from a course.
Tuition and Fee Schedule
Tuition and standard fees per credit hour effective Summer 2019: $133.00
Cost for a three-hour course (tuition & standard fees only): $399.00
Cost for in-district students.
Tuition and Fees
Tuition for in-district residents $125.60 per credit hour
Standard fee $7.40 per credit hour
Registration fee $5 per semester, non-refundable
Laboratory fee: Some courses have fees to cover the cost of consumable supplies
Out-of-district residents **433.04 per credit hour
Out-of-state residents **465.92 per credit hour
**Tuition and fees are subject to change by District 513 Board of Trustees action.**
Cashier Staff
The cashiers are part of IVCC's Business Services and Finance Office.
Carolyn, Assistant Controller/Bursar (815) 224-0353
Andrea, Accounts Receivables Specialist/Cashier (815) 224-0215
Kim, A

ccounts Receivables Specialist/Cashier (815) 224-

0213