Adult Education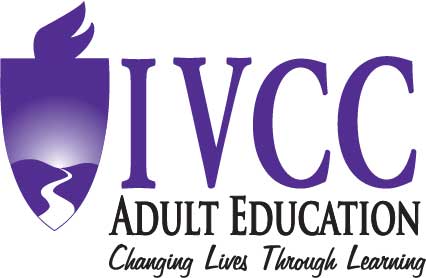 The Adult Education office is located in the IVCC Peter Miller Community Technology Center (CTC Room 220), 815 North Orlando Smith Road, Oglesby, IL.
For information, contact Cindy at 815-224-0358
Monday through Friday 8 a.m. - 4:30 p.m. or cindy_lock@ivcc.edu.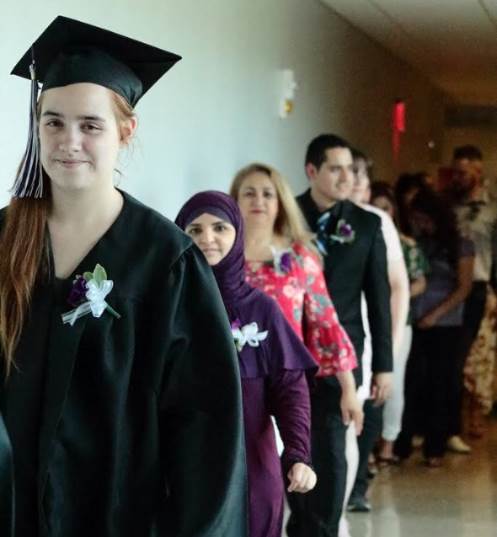 Adult Basic Education (ABE)
Classes for students who need Math/reading brush-up as referred by IVCC placement testing.

High School Equivalency (HSE) seekers/GED Testing
Classes for students preparing for the GED Test.
Contact Cindy at 815-224-0358.

ABE/HSE Registration

GED Test
Class Schedule


Online Registration for ABE/HSE (GED) classes

English as a Second Language (ESL) and Citizenship
Classes for students whose primary language is not English.
Contact Sara (English or Español) at 815-224-0355.

ESL Registration

Citizenship
ESL Class Schedule

Online Registration for ESL classes

i-Pathways Program
A distance learning preparation program for students interested in preparing for the GED Tests from a remote location such as home or library.
Contact Cindy at 815-224-0358.
Bridge to Careers (BTC)
Classes are designed for students enrolled in Adult Education classes who are interested in pursuing a career in the field of healthcare or manufacturing.
Contact Sara at 815-224-0355.

Campus and Community Tutoring
Services include:
- training for volunteers interested in working in the Adult Education classroom.
- tutoring for students who qualify and who are enrolled in Adult Education classes.
Contact Angela Dunlap at 815-224-0372.

Got ?s About Adult Education
Use the online form link or call Cindy at 815-224-0358.
Ask Cindy via online form
Like IVCC Adult Education on Facebook

For ABE/HSE/ELA instructors only: Link to the Adult Ed. PD Form for logging professional development hours, e.g., workshop, special training or a conference attendance.