Student Help Desk
As of July 27th, 2022 all students have a new email address. See Student Email Information to find out how to access your new account.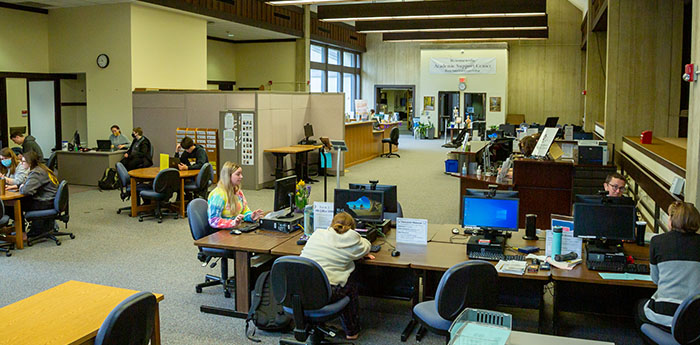 Contact Information
Submit Ticket
(815) 224-0318
Academic Support Center, A-201
Regular Hours
8:00am - 6:30pm Monday to Wednesday
8:00am - 4:30pm Thursday
Hours will vary when classes are not in session.
Student Technology Accounts
Campus Technology
Visit Campus Technology for instructions on how to log into computers, access the WiFi, print on campus, and borrow laptops
Learning Tools
Visit these pages for information on how to use these tools to help you learn and stay organized:
Online Learning
Taking online classes? Visit these pages to learning more about:
CSP-0002 Orientation to Distance Learning a required, non-credit course that must be completed before taking your first online course.
Online Testing and Respondus | Respondus Quick Start Guide | Download
Preparing to Join a Zoom Meeting
Visit the Illinois Valley Online Bookstore, select Shop by Schedule and sign in with your Eagle Mail login. For help, visit eCampus Help Desk Information.
Contact your instructor with questions on how to access your materials in Blackboard.