Center for Accessibility and Neurodiversity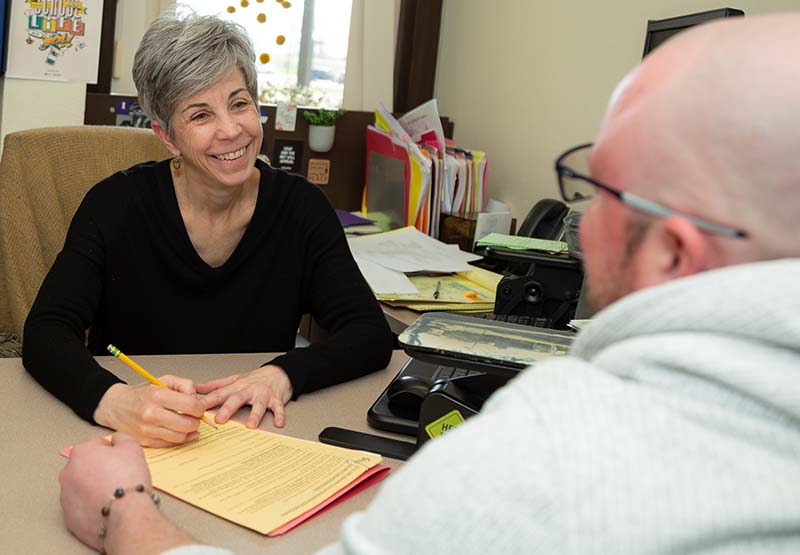 The Center for Accessibility & Neurodiversity (or CAN) is here to support and empower diverse learners by providing services such as accommodations, success coaching and study skills support. Our name has changed (we were formerly known as Disability Services), but we're still providing the same services and support we always have.
We feel our new name and acronym send a positive message and we hope that shifting the focus from disability to accessibility will encourage even more students to reach out to us for help. We also introduce the concept of neurodiversity, which means that everyone's brains and learning styles are different -- and that difference doesn't mean deficit or damaged. but that we each process and understand information in a unique way.
And ultimately, the name was chosen by our students!
We're located in Room C-211. Our hours are Monday - Friday 8 am - 4 pm. Appointments can be made outside of listed hours with advance notice by calling Tina Hardy at 815-224-0284 or emailing tina_hardy@ivcc.edu. Click here for Tina's introduction.

We're still your source of information. And always, if you have questions, we're only a phone call or email away. From here you can learn:
How to request services, whether you're new to campus, are currently taking classes or are attending again after time away
What documentation you'll need to provide and how to provide it
How to get started on the right foot and continue to have a successful semester
Resources students and faculty can use


---
Be sure to check out our newsletter! Our students are doing amazing things!
Get Set is a new program we introduced in 2022 to help new and returning students get ready for college. College is a big step, and Get Set has helped students start strong. Hear what your classmates say about it:
The first-ever class in Fall 2022
The second class in Spring 2023


See the following link for our "virtual wall" of support: Strong as a wall, we support one another!
_______________________________________________________________________________________
Welcome!
We invite you to learn ABOUT our office and have created a general starting point for students with disabilities, titled STUDENT SERVICES.

In addition, you will find a page labeled FORMS and another page labeled RESOURCES. These pages are valuable assets that you can access on-line.

We are very pleased to offer students YOU@IVCC, this is a supportive tool for you to use while attending our campus.

These pages are also accessible by using the menu function, under the heading "in this section".
Questions or concerns can be addressed to:
Tina Hardy, M.S.Ed., Center Coordinator
(815) 224-0284, Email: tina_hardy@ivcc.edu
Oglesby Main Campus - Room C211