Continuing Education and Business Training Services
*Important Information* Updated June 25, 2020
Thank you for your patience as we regain our footing. IVCC Continuing Education Center staff have returned to campus. We remain in the process of restoring operations.
We are we working to reschedule postponed Continuing Education Center classes, programs and bus trips. We will be contacting students registered in postponed classes as soon as reschedule information is available. If you have questions, please call our office at 815-224-0427 to speak to one of our team members or leave a message on our voice mail.

Please be patient as we work through this process. Thank you and be safe.
Direct me to Cancellations for Credit Classes & other Campus Events
*Important* Before you Visit Campus | Return to Campus Guidelines Phase IV

Community Education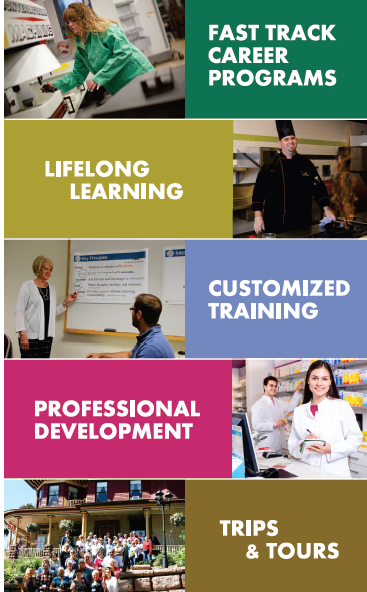 Activities and cultural experiences to enrich your life, improve your health, explore hobbies and the arts, travel and continue your lifelong learning ed'venture.
Continuing and Professional Education
For the work force and career seekers to acquire skills needed to improve work performance, achieve professional certification, complete continuing education requirements or explore a new career path.
Business Training Center
Provides consulting and training solutions designed to help local companies maintain a competitive operation and a skilled, knowledgeable workforce.