Continuing Education Center and Business Training Services
View the Fall 2023 Catalog | Browse Classes | Login/Create Account | FAQ | Contact Us | Phone: (815) 224-0427
If you would like to receive an email alert about classes and programs, please contact: continuingeducation@ivcc.edu
Community Education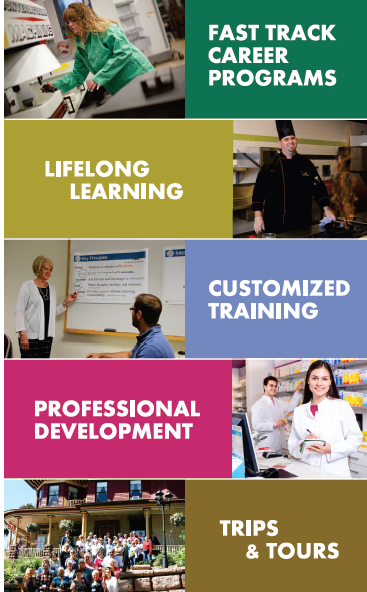 Activities and cultural experiences to enrich your life, improve your health, explore hobbies and the arts, travel and continue your lifelong learning ed'venture.
Continuing and Professional Education
For the work force and career seekers to acquire skills needed to improve work performance, achieve professional certification, complete continuing education requirements or explore a new career path.
Business Training Center
Provides consulting and training solutions designed to help local companies maintain a competitive operation and a skilled, knowledgeable workforce.
Driver Improvement Program
Approved courses for motorists charged with minor traffic violations in partnership with the LaSalle County, Bureau County, and Putnam County Circuit Clerk's offices.