How to Use Accudemia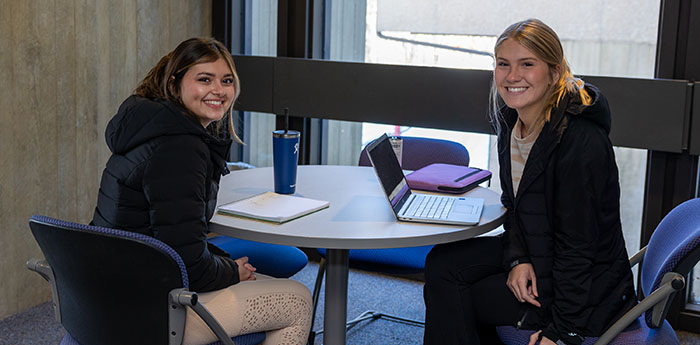 Accudemia is a program used by IVCC students to schedule appointments for academic support services at the Tutoring and Writing Center, and Jacobs Library where both online and in-person appointments are available.
Students also use Accudemia to sign in and out of sessions with tutors to track attendance.
To make an appointment
Watch the video: How to Make Appointments Using Accudemia or follow these steps:
Visit ivcc.accudemia.net and log in with your K-number as your User ID and your 7-digit student ID as your initial password.
Choose a phone number for receiving appointment notifications. Click on your name and choose Account. From your Account settings, change your home number to a cell number and save your changes.
Email notifications with appointment details will be sent to your IVCC student email account. To add other email addresses, type in the address and choose the + sign. Save your changes.
From the Home page, click the New Appointment button. Choose the service you need such as Library Research, Tutoring, or a Writing Consultation.
Choose the subject area you need help in. If the help you need does not pertain to any of the subjects you are enrolled in, such as help writing a scholarship essay, choose Other.
Choose from the available appointment times. The default view is for appointments available in the current week that are 45 minutes in length. Click on the calendar icon to choose a specific date. Note that appointments cannot be made more than two weeks in advance. If you do not see the appointment or tutor you need, contact tutoring@ivcc.edu, writing@ivcc.edu, or jacobs_library@ivcc.edu to make arrangements.

After choosing an appointment time, type any notes you have for the tutor and choose to confirm or discard and start over.

Appointment confirmations are sent to the email address and cell phone number you set up in your account settings in steps 2 and 3. Email confirmations for online meetings will have a link to join the session at the scheduled time.
To Join an Online Appointment
Log in to https://ivcc.accudemia.net/

Go to the Home screen to see your upcoming appointments. If the session is an online session and is scheduled to start within 15 minutes, you will see a green join session button. Click that button to be signed into the session in Accudemia and redirected to a Zoom meeting.

When you leave the meeting, you will be signed out of the Accudemia session and your attendance will be logged.
To Reschedule or Cancel an Appointment
Log in to https://ivcc.accudemia.net/
Choose the Appointments menu and choose View All
Click on the checkbox next to the appointment you want to re-schedule or cancel and choose the reschedule or cancel button at the top of the page.
If you choose to reschedule, you will be redirected to the Appointments Wizard page to select a new time. The tutor will receive a notification of the schedule change or cancellation.

Appointments cannot be made more than 2 weeks in advance.
If you cancel more than 3 appointments in one term, you will not be able to make new online appointments for the remainder of the term.
To view your session attendance records
Log in to https://ivcc.accudemia.net/

Choose the Session Logs menu

Use the Search options on the left to filter the records you see.
Need Help signing in? Contact the Student Help Desk at shd@ivcc.edu or call 815-224-0318.