Early College Information Session
Spring 2022 -TBD
5:30 p.m. Join from anywhere via Zoom
RSVP for Zoom link and to receive the recording!
Learn more about the opportunities high school students have to start their general education courses or career and technical courses for a certificate or 2-year degree. Students can begin taking college level courses as soon as the summer after their sophomore year. Zoom link will be provided to those registered a few days before the event.
Topics to be covered:
Understanding Dual Credit/Dual Enrollment
Early Release Programs
Preparing for College Success
Student Technology & Academic Support
Benefits & Costs
Transferablity of Courses
How to Register
Student Technology and Academic SUpport
Ways to Stay Informed
Talk to the experts.
Our virtual
Academic Showcases
allow students to hear about our programs, directly from the experts. Faculty and Deans will discuss what our students learn and how they apply it in the workforce or at their transfer university.
We're here to help!
You have a wealth of resources and support at IVCC. Our
Student Services
departments are here to help you have a successful experience!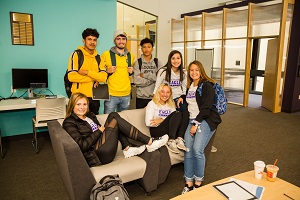 Personalize your experience.
The Student Activities department complements the student's academic experience through the development of, exposure to, and participation in social, cultural, multicultural, intellectual, recreational, community service and campus governance programs.
Photo of outside of a building
Careers

Learn what's out there for you!

ASK

Alumni share their tips for success!

Events

Check out what's happening on campus!